CAD and TEAM together in VREX
Bring your team together inside your 3D models virtually in 1:1 scale, remove all distractions, and get everyone coordinated in the most powerful virtual reality workspace
Why use Virtual Reality
VR implemented with the right workflow and processes equals value to the project.
Greater understanding
See and understand models, problems and situations better in a 1:1 scale
Complete virtual clarity
2020 is the year for remote work and distributed teams. Reduce the number of confusing e-mails and chaotic video meetings
Less traveling
A large carbon footprint in design and engineering is traveling. Reduce the hours spent on commuting to improve the work-life balance
Viewing 3D models on a 2D screen is not good enough
What People Say
Collaboration on complex projects, done right!



Vrex sets a new standard for collaboration in construction



We all have had chaotic Skype-meetings. – With Vrex you collaborate with each other AND the data



We see huge savings from using VR. Even the most anti-digital, computer-scared workers manage to navigate smoothly in Vrex
Virtual Workspace

---
Vrex is more than software, it's an inclusive workspace that brings the team, your partners, the end-users, and decision-makers together. Crystal clear communication across all disciplines.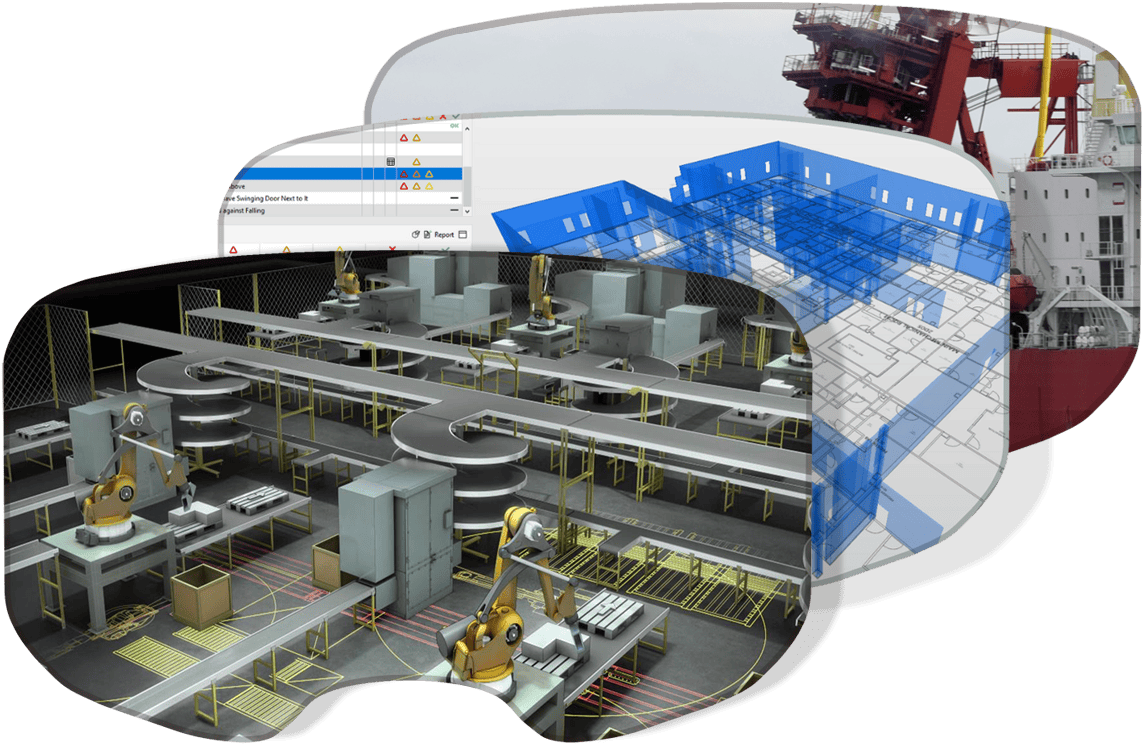 CAD and BIM
Vrex is where your project comes together. Infrastructure, civil engineering, factory layouts, robotics, and building construction. Use BIM, CAD, or mix and match.
Collaborate any time from anywhere
Vrex brings your team together inside the model from anywhere in the world. Do inspections, perform technical reviews, or have discussions and solve problems. Inside the virtual workspace, you have the tools your team needs to have a productive collaboration and get work done.
Trusted by large complex projects in eight countries
We will help you get started
Equipment
Get advice on what VR equipment is best suited for your project and goals
Training
Vrex comes with individual or team training, including how to use the VR equipment
Process
We help define success factors for the project and the criterias to track to make sure that tangible value is added to the project
Have your team work virtually
We will get you started!
Sign up for our free trial program, or request a live demo